#GamesOnChipsOn
Enter now for your chance to win 50lbs of Cavendish Farms fries and 2 lower bowl tickets to see the Canucks take on the San Jose Sharks on March 25th!
February 12, 2020 9:00am PT
March 11, 2020 12:59pm PT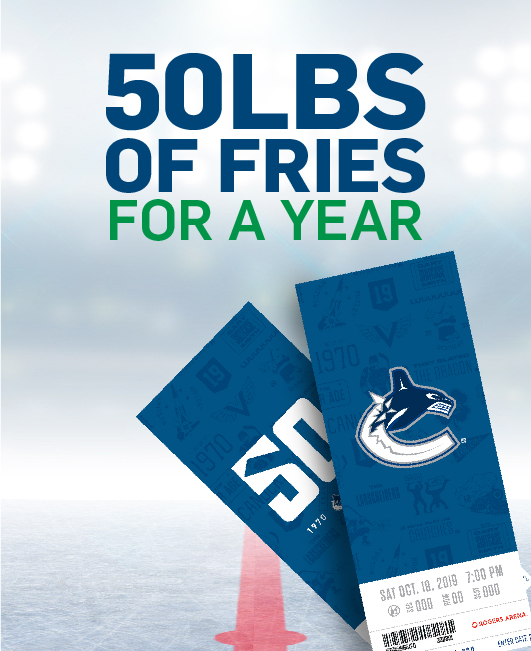 Prize includes 2 lower bowl tickets to the Canucks vs. Sharks game on March 25th, 2020 and Cavendish Farms coupons for free frozen grocery products redeemable at grocery retailers.
Must be 19+ and resident of BC