2021 Fan Hero Awards, presented by BCLC
In honour of Frontline Workers Appreciation night on May 18, the Canucks are proud to again be collecting nominations for our Fan Hero Awards, presented by BCLC. The Fan Hero Awards will match the names of the annual year-end Canucks Team Awards, while celebrating the passion, dedication, and support of everyday heroes and the personal contributions they have made in communities throughout BC. 

Winners will be honoured alongside the team pregame on Frontline Workers Appreciation Night, presented by BCLC.

Unsung Hero: Essential Services Worker
Never looking for attention, but always looking out for others, these individuals are keeping our communities operational through their tremendous efforts and dedication

Best Defenceman: Health Care Worker or First Responder
Every day, these individuals are putting the needs of others first, standing on the front line, working tirelessly to keep us all safe

Most Exciting Player: Local Small Business or Community Group
Jumping at the opportunity to help, these local businesses or groups have rallied together in their communities to provide aid and support, in any way possible

MVP: Any individual making a difference
Everyday heroes, taking time out of their day to help others whenever they can. During these unprecedented times, they have stepped up to the challenge to help others wherever possible.

If you, or someone you know is deserving of one of the awards listed above, be sure to nominate them, or yourself, by completing the form below.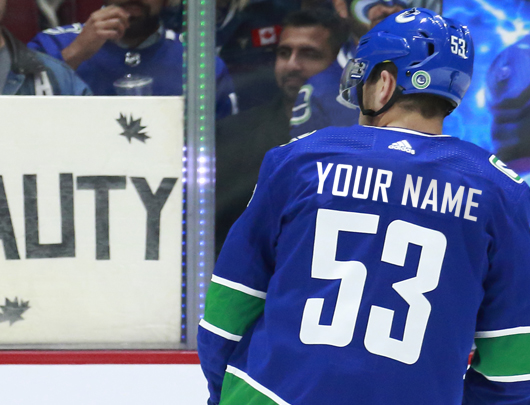 4 Canuck Jerseys and Pre-Game Recognition on Frontline Workers Appreciation Night; and, 10 Secondary Prizes
Four award winners will be honoured alongside Canucks Team Award winners in a pregame ceremony at the Frontline Workers Appreciation Night on May 18, with players of the same award wearing the winner's name on their jersey in the pregame warmup.
Must be 13+ and a B.C. resident.